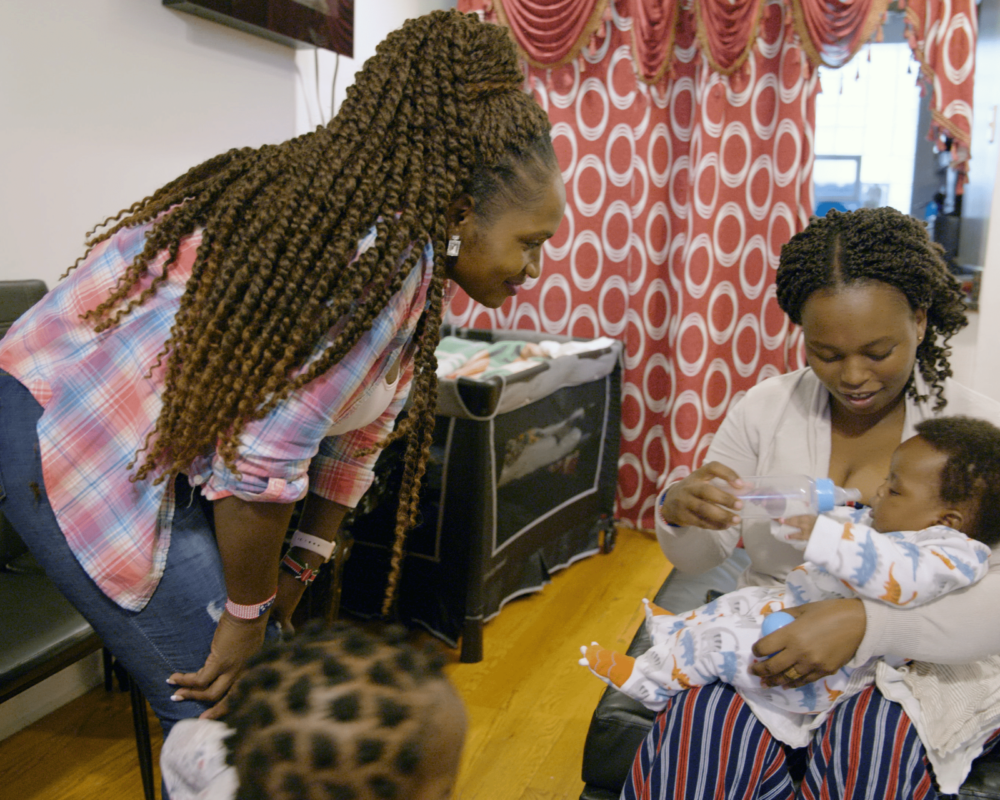 Approximately 1.5 million babies were born into refugee life between 2018 and 2021, according to the United Nations High Commissioner for Refugees. Across the United States, home visiting programs are implementing innovative and strengths-based approaches to better reach and support families who fled their country because of war, persecution, or violence. RefugeeOne is a resettlement agency based in Chicago, Illinois, that offers home visiting for refugee families using the Baby TALK (Teaching Activities for Learning and Knowledge) model. Home visitors—all refugees themselves—pair with families who have similar cultural or linguistic backgrounds. By meeting families in their homes, they support caregivers' development of parenting skills, ensure that young children meet critical milestones, and connect family members to resources.
In this video, Winnie Akello shares her own refugee story and work delivering Baby TALK to East African families. We also hear from a participating mother about her journey to Chicago, and from agency staff about how their work can change the lives of children and families. These perspectives show the potential impact of home visiting for refugee families as they acclimate to new communities and the importance of tailoring services to meet families' distinct needs. Viewers will also learn the benefits of building trusted relationships with families and honoring their cultural values.
RefugeeOne's home visiting program serves about 60 families per year while striving to respect and honor participants' cultures and backgrounds.
Acknowledgments: Thank you to Winnie Akello, Aimee Hilado, Florence Kumuremye, Claudine Manakiyo, and Rae Reed for allowing us to feature them in the video. Thanks also to Heather Sandstrom, Soumita Bose, and Elly Miles from the Urban Institute and Grace Atukpawu-Tipton, Allison Meisch, and Joelle Ruben at James Bell Associates for their work shaping and refining the video. We extend our appreciation to MediaTank Productions for producing the video.