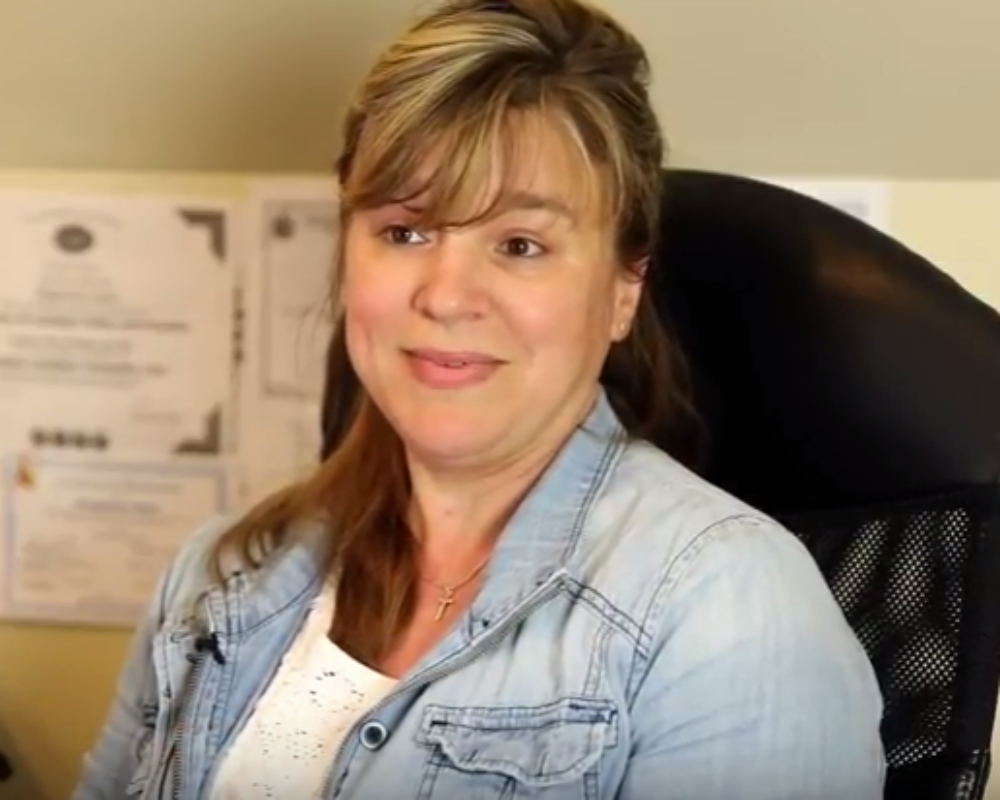 NHVRC learned about Stephanie's story through a video submitted by Community Concepts, Inc.: Maine Families Program. In the excerpt below, Stephanie shares why she became a family visitor years after participating in a home visiting program.  
I'm Stephanie Dunn. I've worked for Community Concepts for two years. I am a Maine Family's family visitor. I have a bachelor of science in mental health and human services.
I didn't get my degree until I was 38 and raised my family already. I had a home visitor when my children were little. They supported me through raising my children and connecting me to the community and made me feel like I was important, and I could move ahead. If I mentioned I'd like to go to school someday, [my home visitor] said, "Well, what do you want to be? What do you want to do?" And that stayed in the back of my mind. It stayed as a positive voice that I kept with me.
I always worked. I worked in manufacturing, in wood mills, and plastic injection molding companies. And that's not what I wanted out of life. I wanted to help like I was helped.
When I meet somebody for the first time, I listen for any hint of a dream or a goal that they have. It's wonderful when you see success, when [a home visiting participant's] car stays on the road, when they get a job, or when they get their baby to sleep at night. There are a lot of little successes every day.
I like to know that the work I'm doing now will actually change the future for the community.
Watch the full video to learn more about Stephanie and her work with a local mother and daughter.