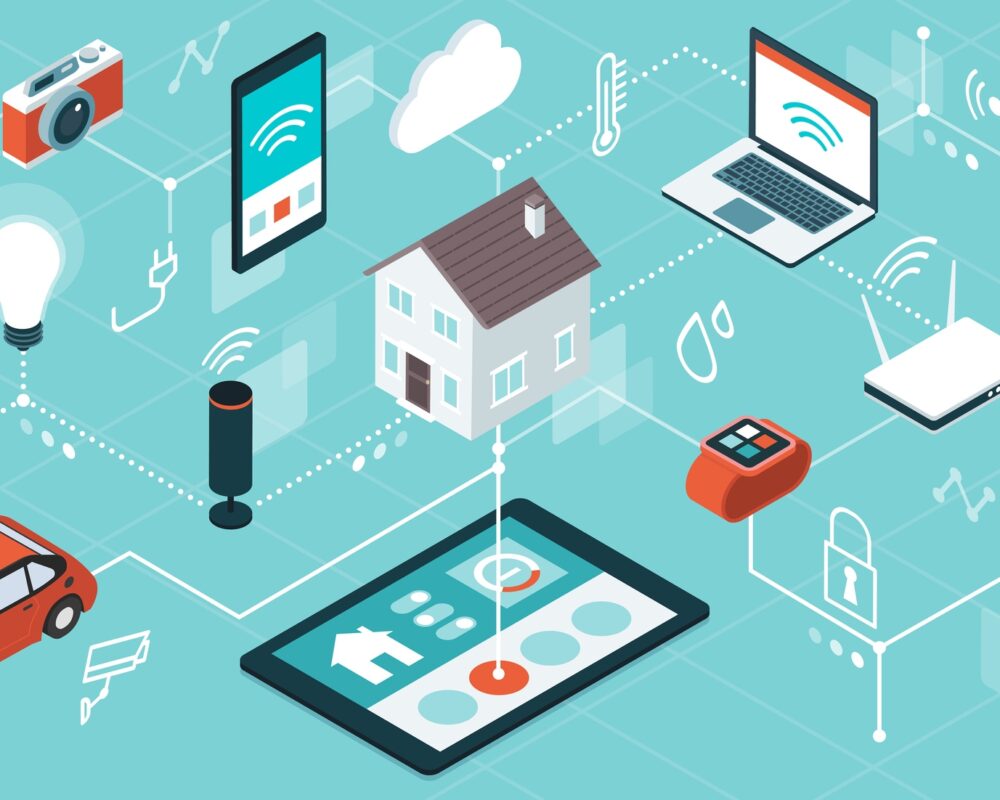 Home visitors continue to deliver services to families through virtual visits, even as states consider reopening childcare, schools, and other early care settings. While virtual home visits eliminate the health concerns of face-to-face meetings, they introduce new challenges for families struggling to go online.
Roughly 21 million families lacked broadband Internet access at home in 2017, according to the Federal Communications Commission—a number that the agency's own commissioner says is too low. Among the 1,300-plus respondents to a survey conducted by the Home Visiting Applied Research Collaborative in early April, roughly half of programs using interactive video conferencing cited families' lack of stable Internet access as a "major concern."
Anecdotally, home visiting programs have shared creative approaches to meeting participants' technology needs. Some drop off learning materials at families' doorsteps so participants do not have to access them online or buy a printer. Others sit outside of families' homes with mobile hotspots to boost their connections during visits. Some programs have even given away iPhones and mobile hotspots.
In the spirit of innovative thinking, this blog post translates several ideas for connecting households to high-speed Internet in ways that might benefit the home visiting field. In particular, we're amplifying suggestions from a recorded webinar and blog post for community leaders from the National League of Cities. Thank you to the Early Childhood Connector and its contributors, who posted these resources as part of an ongoing conversation about telehealth in the fields of early childhood education, home visiting, and child welfare (account needed to view). We encourage you to visit and credit these original sources.
Treat Internet access like a necessity, not an "extra." Many home visitors help families access tangible items like diapers and groceries using their knowledge of local resources. Encourage your program to consider Internet access as a household necessity by keeping a list of low- or no-cost options for helping families stay connected. The National Digital Inclusion Alliance maintains a list for community leaders and practitioners, linking to applications and checklists when relevant. Most states also have a broadband coordinator. Home visiting programs can use BroadBand USA's interactive map to find their state point of contact and to learn about dedicated funding.
Consider partnering with schools or using resources designed for educators. Typically, organizations looking to connect families to tech resources reach out to schools rather than home visiting providers. Contact schools to see what resources they know of; you can also adapt school-geared resources to meet your program's needs. For example, EveryoneOn offers a toolkit to help educators share information about free and discounted opportunities for tech and Internet access. Home visitors can print and share available flyers, borrow from prepared talking points when meeting with families, or point participants toward EveryoneOn's list of offers.
Ask, ask, ask. Has your program talked to families about their Internet-related challenges? Ask all families what they need to participate in virtual visits or to communicate with their home visitors outside of visits—even if things have appeared to run smoothly so far. Programs can also proactively distribute a list of local public spaces that offer free Wi-Fi and any adjoining spaces where families could sit while keeping a safe distance from others (e.g., shopping centers, churches, office plazas).
Don't forget the hardware. Internet access is only useful if families have a way to use it. Although adults increasingly own smartphones, it can be difficult to talk to a home visitor and interact with a child while holding a device with a small screen. PCs for People offers low-cost computers (and Internet) for individuals below the 200 percent poverty level or currently enrolled in an income-based government assistance program. Qualifying nonprofits can also receive discounted technology. The Cristina Foundation oversees a network of 1,300 nonprofit organizations working to connect people to technology training and support. Qualifying organizations can access donated equipment and the network's online learning community.
What do you think of these ideas? Has your home visiting program explored other ways to keep families online for continued virtual visits? Tell us at info@nhvrc.org. You can also share a story.