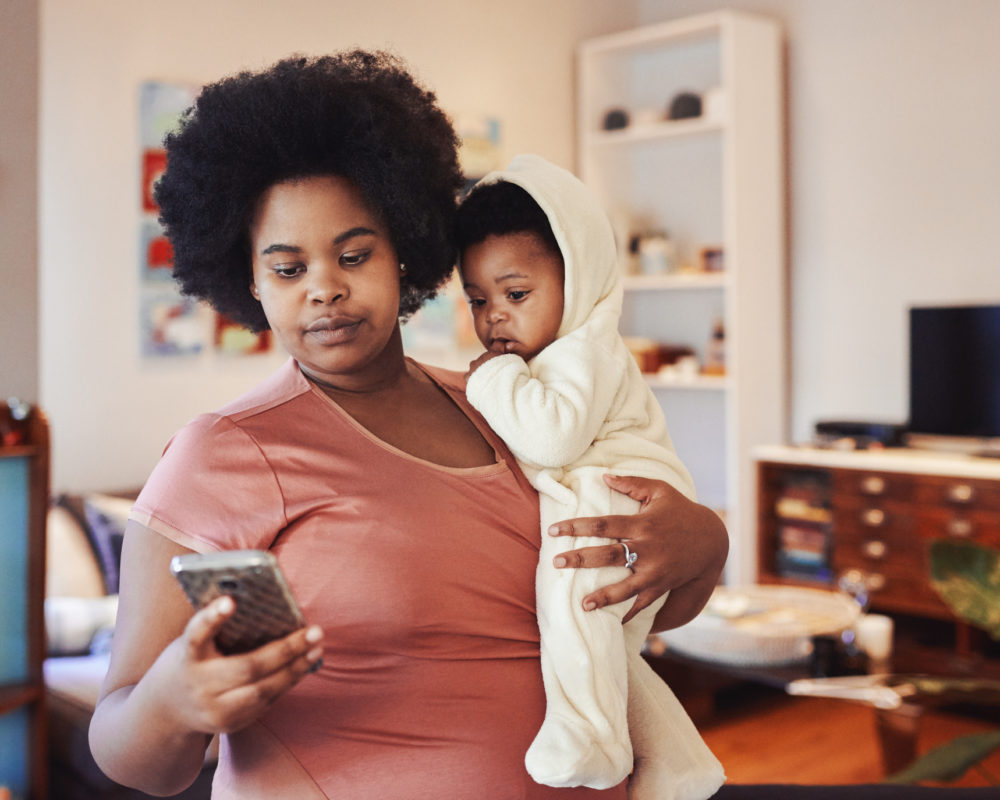 As the nation wraps up its first full month of social distancing, we want to applaud home visitors' efforts to "meet families where they are" through virtual visits. More than 90 percent of local programs have been required to stop in-person visits during the COVID-19 pandemic, according to a recent survey by the Home Visiting Applied Research Collaborative. Most have adapted by delivering services virtually, including by telephone calls, text messages, and interactive video conferencing.
The widespread adoption of technology allows families to continue receiving home visiting but brings its own challenges. Home visitors and administrators have shared how some families might not have enough data to meet regularly via smartphone. Some live in areas with spotty service. And when was the last time you had an uninterrupted conversation by phone or tablet with a child nearby? Still, we are fortunate to live in a time where technology can help us connect with families when our in-person methods are not available.
Technology also enables child- and family-serving professionals to collaborate and learn from our collective experiences. Through Herculean efforts, home visiting professionals have banded together to support one another through this crisis, quickly curating and sharing resources. Here are two recently launched platforms engaging the home visiting and early childhood communities to brainstorm creative solutions:
The Rapid Response-Virtual Home Visiting collaborative creates and disseminates free online resources on virtual family interactions. Created in response to the COVID-19 public health crisis, topics will include using interactive video conference and telecommunication for visits and virtually conducting related tasks such as coaching, information-sharing, and parent and child screenings. The collaborative will host weekly webinars each Wednesday at 2 p.m. Central.
The Early Childhood Connector provides an online community for early childhood systems builders to seek and exchange knowledge and build upon best practices. Roughly 1 year into talks with early childhood organizations, community leaders, and experts, the Ounce of Prevention Fund launched the connector early to support a collaborative response to the COVID-19 pandemic. Content areas include 30+ specialties within the early childhood field, including home visiting.
Just as home visitors adjust their delivery to respond to individual family crises, the home visiting field continues to adapt to its ever-changing needs. We hope you and your programs will check out both platforms. And don't forget to connect with NHVRC on Facebook, Twitter and LinkedIn for other relevant resources and promising innovations.
On a social media break? Subscribe to our monthly newsletter to learn about NHVRC products on topics ranging from home visitor mental health and well-being to virtual tools for delivering services and trauma-informed approaches (coming soon). Although we developed these products before the COVID-19 pandemic, we think many of their findings apply during these unusual times.