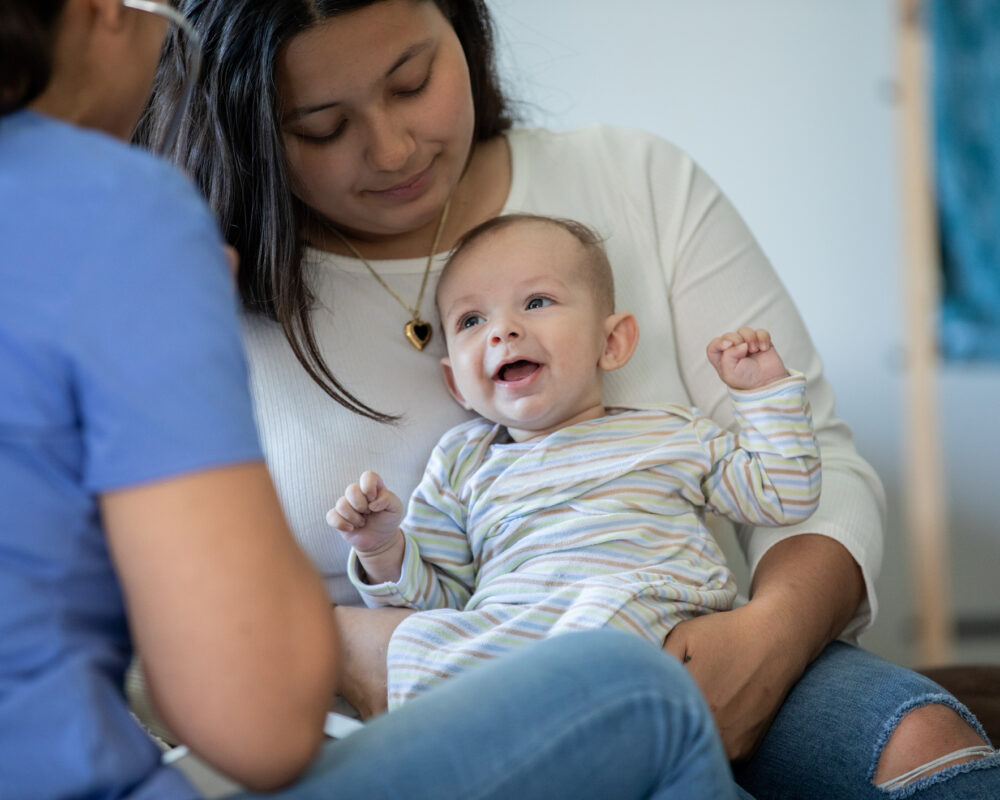 More than 20,000 home visiting professionals deliver evidence-based home visiting services in the United States to families with young children. According to our 2021 Yearbook, this included more than 19,000 home visitors and nearly 3,500 supervisors in 2020. Together, the motivated, dedicated individuals working home visiting jobs change the life course for parents and caregivers while promoting children's health, safety, and early learning.
In this video, four home visiting professionals share what drew them to their careers, what they love about the work, and what helps them keep going on tough days. Interviewees span several home visiting models (Early Head Start Home-Based Option, Healthy Families America, and Nurse-Family Partnership) and states (Iowa, Oregon, Texas, and West Virginia) but are united in their passion to help families achieve positive outcomes.
We hope these stories provide a tool for teaching about home visiting jobs and for raising awareness about the need for strong supervision, team building, and community partnerships to support home visitors in their work. As state leaders and local home visiting programs consider strategies to boost staff recruitment and retention, they can glean insights from this look into professionals' lives and career trajectories.
Acknowledgments: Thank you to the following individuals for sharing their stories: Jonathan Badillo, Family Support Team Manager, Healthy Families at Blue Mountain (Hermiston, Oregon); Autumn Farmer, Lead Parent Educator, CASEWV MIECHV Early Head Start (Bluefield, West Virginia); Rachel Lopez Molina, Bilingual Family Support Specialist, Siouxland District Health Department (Sioux City, Iowa); and Carlina Scott, BSN, RN, Nurse Home Visitor, Nurse-Family Partnership at Baylor Teen Clinic (Houston, Texas).
Thanks also to Heather Sandstrom from the Urban Institute and Grace Atukpawu-Tipton, Allison Meisch, and Joelle Ruben at James Bell Associates for their work shaping and refining the video. We extend our appreciation to the Biscuit Factory for their work on video production.