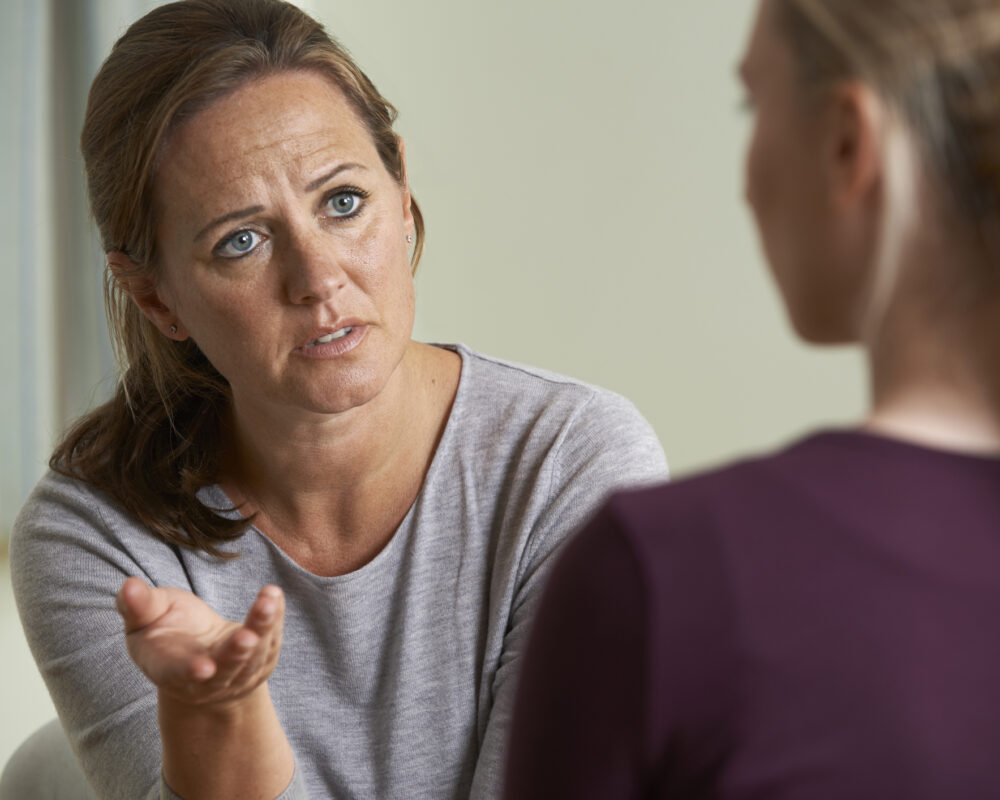 Earlier this year, we connected with states using professional development to help home visitors address sensitive topics like interpersonal violence. In recognition of Domestic Violence Awareness Month, we've published an issue brief highlighting their efforts.
Unfortunately, interpersonal violence is one of many concerns home visitors encounter working with families.  A 2005 survey of 91 home visitors found that within the past 30 days—
Nearly 80 percent met with families suffering from mental illness
68 percent confronted substance abuse in the home
65 percent saw families who experienced recent domestic violence
Home visitors receive extensive training, but meeting families where they are means adjusting to each family's needs—no matter what challenges they might be facing. Home visitors often report feeling unprepared to handle these sensitive topics, either through direct support or service referrals. Forty-four percent of home visitors surveyed in a 2005 study said they were inadequately trained to help families with mental health problems. In another study, home visitors said they "rarely" or "sometimes" managed clients' maternal depression. Maternal depression is of particular concern to the field for its impact on parenting and barriers to healthy relationship building with home visitors.
Substance abuse also poses a host of challenges to many families. According to the Substance Abuse and Mental Health Services Administration, exposure to parental substance abuse can reduce children's social and emotional functioning and even contribute to their own substance abuse and mental health problems later in life. More directly, substance use disorders can impact a caregiver's ability to provide structure and stability in the home.  Despite these myriad concerns, a 2017 study found that home visitors reported low self-efficacy related to managing clients' substance use. Additional training and standardized procedures, the authors concluded, could help home visitors enhance their capacity.
Parents who use substances are also more likely to encounter interpersonal violence. Interpersonal violence can inhibit the effects of home visiting programs, especially those related to preventing child abuse and neglect. It can also weigh heavily on home visitors themselves. Proper training can help home visitors cope with such weighty issues and provide services that can work to decrease interpersonal violence.
Research has demonstrated that many families who receive home visiting services experience challenges such as maternal depression, substance use, and interpersonal violence. The field has recognized a need to provide more training on sensitive topics, particularly as issues like domestic violence and opioid addiction come to the forefront. Comprehensive and effective professional development opportunities can help home visitors build the skills and confidence they need to help families cope and thrive.
Read "Helping Home Visitors Address Sensitive Topics with Families: An Overview of Three Professional Development Initiatives."