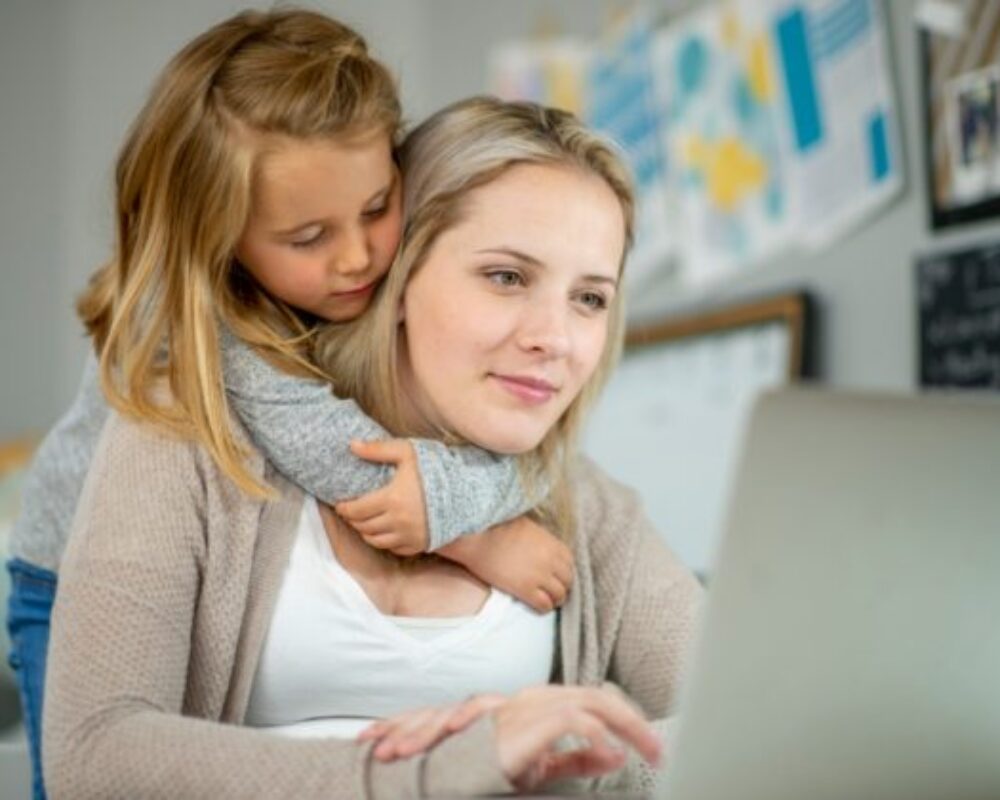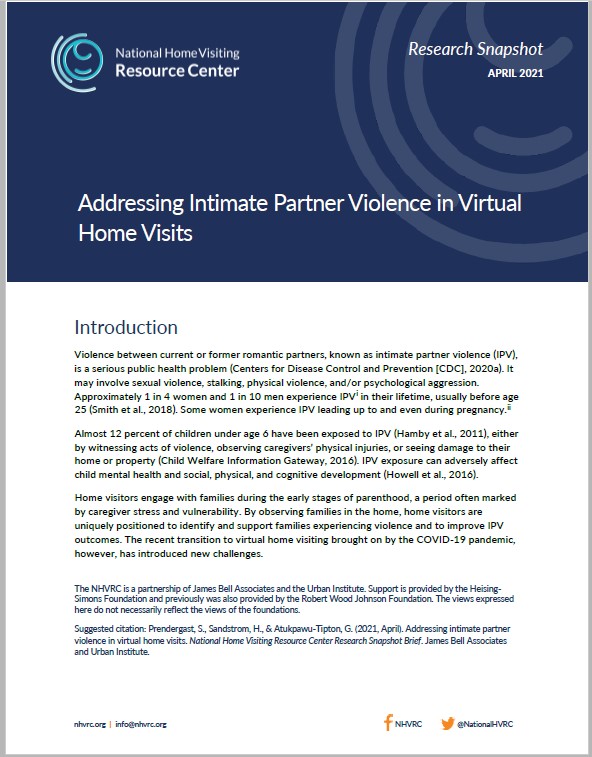 Home visitors are uniquely positioned to identify and support families experiencing intimate partner violence (IPV) and to improve IPV outcomes. The recent transition to virtual home visiting brought on by the COVID-19 pandemic has introduced new challenges to screening and supporting families safely.
This Research Snapshot Brief synthesizes the research evidence on home visiting and IPV to address the following questions:
How does IPV affect families?
What is home visiting's role in addressing IPV?
What are the challenges and opportunities of virtual home visiting?
How can home visitors safely screen for IPV during virtual visits?
How can home visitors support families experiencing IPV?
Read the full brief to explore additional resources with an IPV focus and the considerations home visitors should make before supporting families.
Suggested citation: Prendergast, S., Sandstrom, H., & Atukpawu-Tipton, G. (2021, April). Addressing intimate partner violence in virtual home visits. National Home Visiting Resource Center Research Snapshot Brief. James Bell Associates and Urban Institute.