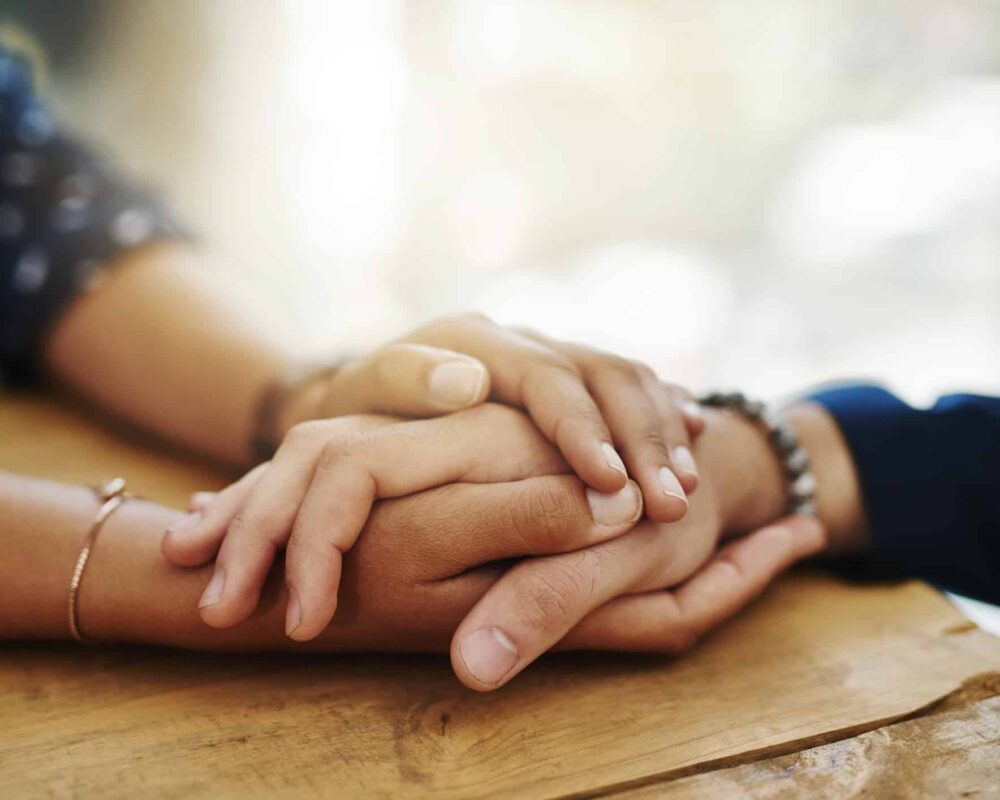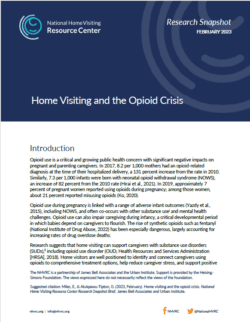 Opioid use is a critical and growing public health concern for pregnant and parenting caregivers and for their children. In 2017, 8.2 per 1,000 mothers had an opioid-related diagnosis at the time of their hospitalized delivery. That same year,  7.3 per 1,000 infants were born with neonatal opioid withdrawal syndrome.* Both rates represent significant increases from 2010. There is a limited research base on home visiting and the opioid crisis; however, existing research points toward home visiting's important role in the continuum of services for families with opioid use.** For example, home visitors can build on their trusting relationships with families to identify opioid use, link caregivers to comprehensive treatment options, and help reduce caregiver stress. They can also support positive parenting practices and nurturing relationships with children.
This Research Snapshot Brief summarizes the available research to address key questions:
What stressors do families using opioids face?
What is home visiting's role in addressing opioid use?
What challenges do home visitors encounter serving families using opioids?
How can home visiting programs better reach and serve families using opioids?
*See the full brief for citations.
**While still a relatively small literature base, there is more information on home visiting and substance use broadly. Because opioid use is generally included within broadband descriptions of substance use—and because OUD impairments are similar to those of other SUDs—we have chosen to incorporate research on SUDs into our overview of effective methods and needs to best support caregivers with OUD. See the full brief for definitions.
Suggested citation: Miles, E., & Atukpawu-Tipton, G. (2023, February). Home visiting and the opioid crisis. National Home Visiting Resource Center Research Snapshot Brief. James Bell Associates and Urban Institute.
Acknowledgments: Thank you to Joelle Ruben, Allison Meisch, Jill Filene, Heather Sandstrom, and Doreen Major Ryan for their support shaping and refining the brief.